One of my favourite movies is Up. It's incredibly well done and a
beautiful love story
.
A few months ago, I stumbled across this
blog post
. I was really inspired and immediately knew I wanted to do something similar. So I went to the dollar store, bought $7 in supplies and painted the dollhouse from my childhood.
After seeing a forecast that looked pretty promising, I ordered some balloons and hoped for the best. I had my doubts when I got to the dollar store to pick them up. Forty balloons doesn't sound like a lot until you try to stuff them into a minivan. Add a bunch of kids, a dollhouse, three large pizzas, some props and an exercise trampoline and I give you...
my Up photo shoot.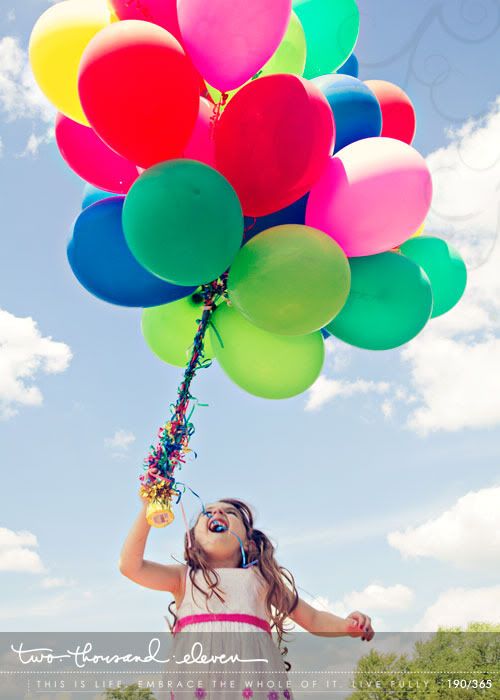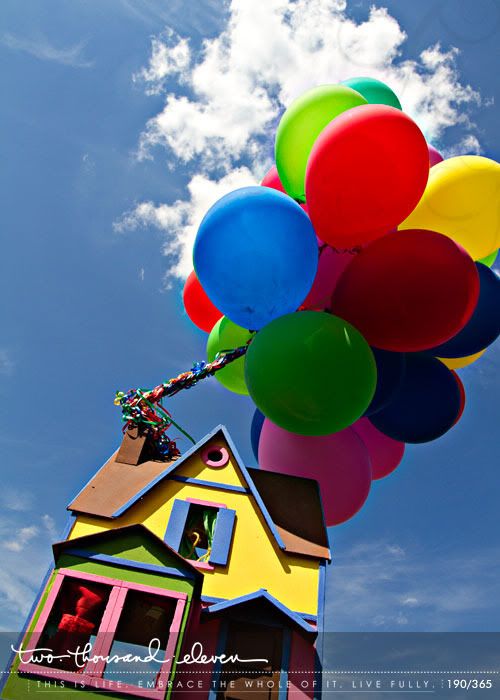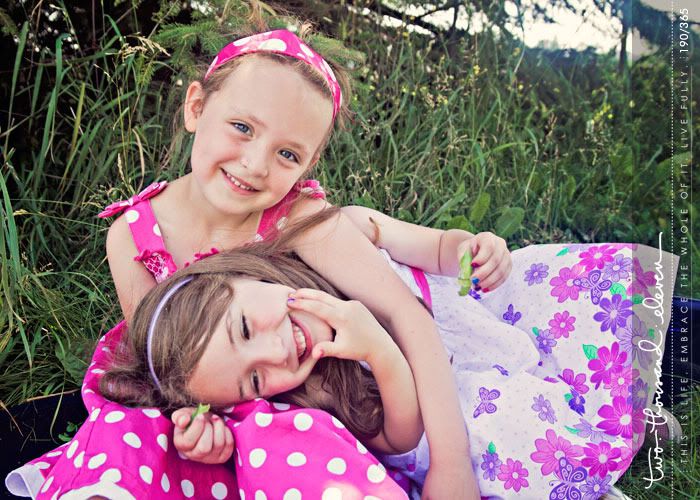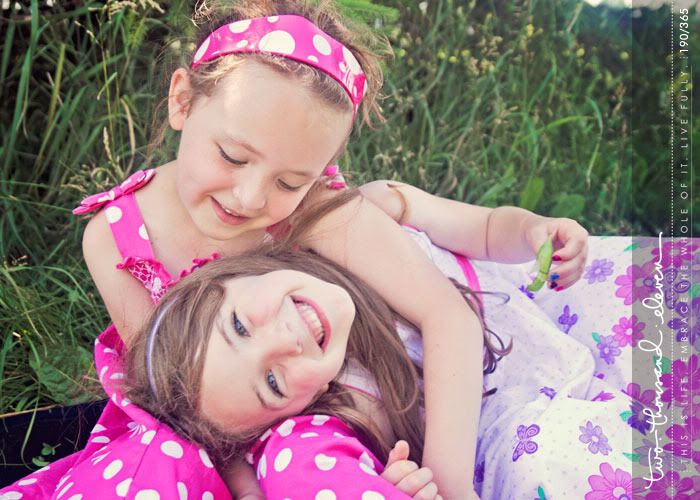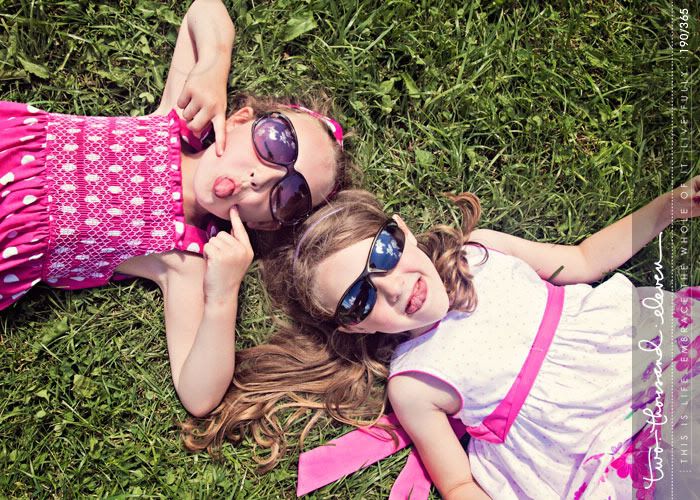 It was funny. As I left the pizza place, a man walked past me and saw me trying to load the pizzas into the van which was exploding with helium balloons and three squealing kids. "Happy birthday!" he called as he walked by. I called back "Thanks!" which was much easier than trying to explain what the hell I was up to and my kids looked at him puzzled as if to say "It's just a regular Saturday, pal."
Now if I could just find two antique chairs to put beside this field.....
I feel another photo shoot coming on...