Sorry I've been MIA everyone. It's been crazy around here and I haven't had time to blog.
The Elf on the Shelf went...okay. There were five days where Sam was so pissed at the kids' behaviour that he did not return out of protest...and they didn't care. His presence or lack of really didn't have much impact on their behaviour. They were just as crazy as they usually are and I quickly grew tired of coming up with new stuff for Sam to do late at night when all wanted to do was go to sleep. So...it was fun (at times) and we'll probably do it again next year, but I am relieved that it's over.
In the meantime...still taking pictures. Project 365 has exhausted me over the past three years but I am still. taking. pictures. I just can't stop. I want to stop, I just can't. So we'll see where that goes.
My main project right now is my Blurb book with my 2010 pictures.
Yes. You heard me right. 2010. As usual, I'm way behind but I'm getting there. Once this bad boy gets off to print I can focus on wrapping up my 2011 posts and my 2011 edition of the "Year in Review". Hopefully you'll be seeing that on the weekend.
In the meantime, I haven't really taken anything fabulous lately, but here's a sneak peak of the dividers from my 2010 Blurb book: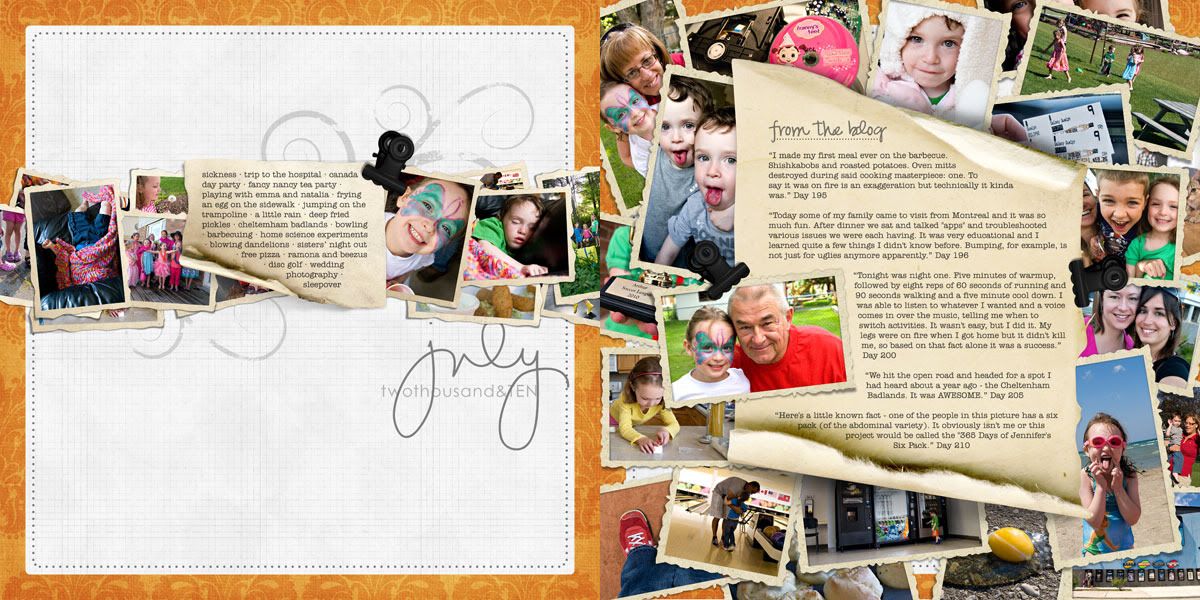 Now it's your turn! I hope you had a great holiday and I can't wait to see your shot for this week.
Happy Friday!
Just a reminder of the rules:
1. The picture has to be taken by you.
2. The picture has been taken during the past week and it can be a picture you have posted earlier in the week.
3. Link up using the link to your individual blog post and not your main blog address.
4. Please include the Fabulous Friday button (below) in your post to link back to my site.
5. Leave feedback for five other participants. Let them know what you think!
6. By linking up you are okay with me re-posting your photo here if you are chosen for the top five.