A brief recap of the fun and not-so-fun moments of week two: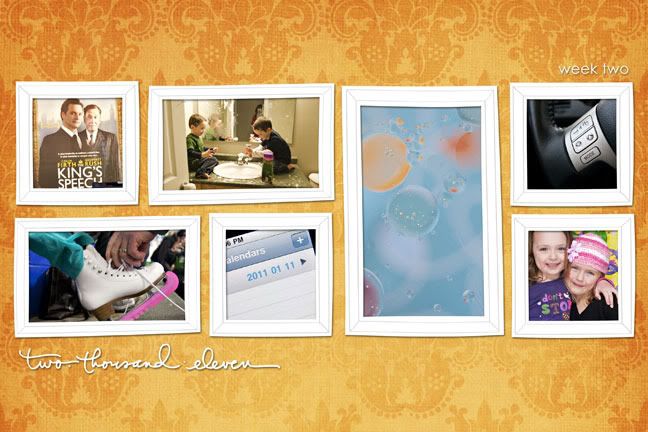 9
. Basked in the hotness of Colin Firth at the King's Speech.
10
. Grandad takes over skate tying after I put Ava's skates on the wrong feet.
11
. My iPod Touch on 1.11.11. Creativity failed me and this was the best I could come up with.
12
. The boys trashed the bathroom and emptied an entire tube of princess toothpaste.
13
. Playing with oil and water.
14
. The CBSC bans "Money for Nothing" from Canadian air waves.
15
. My beautiful niece's fifth birthday party.